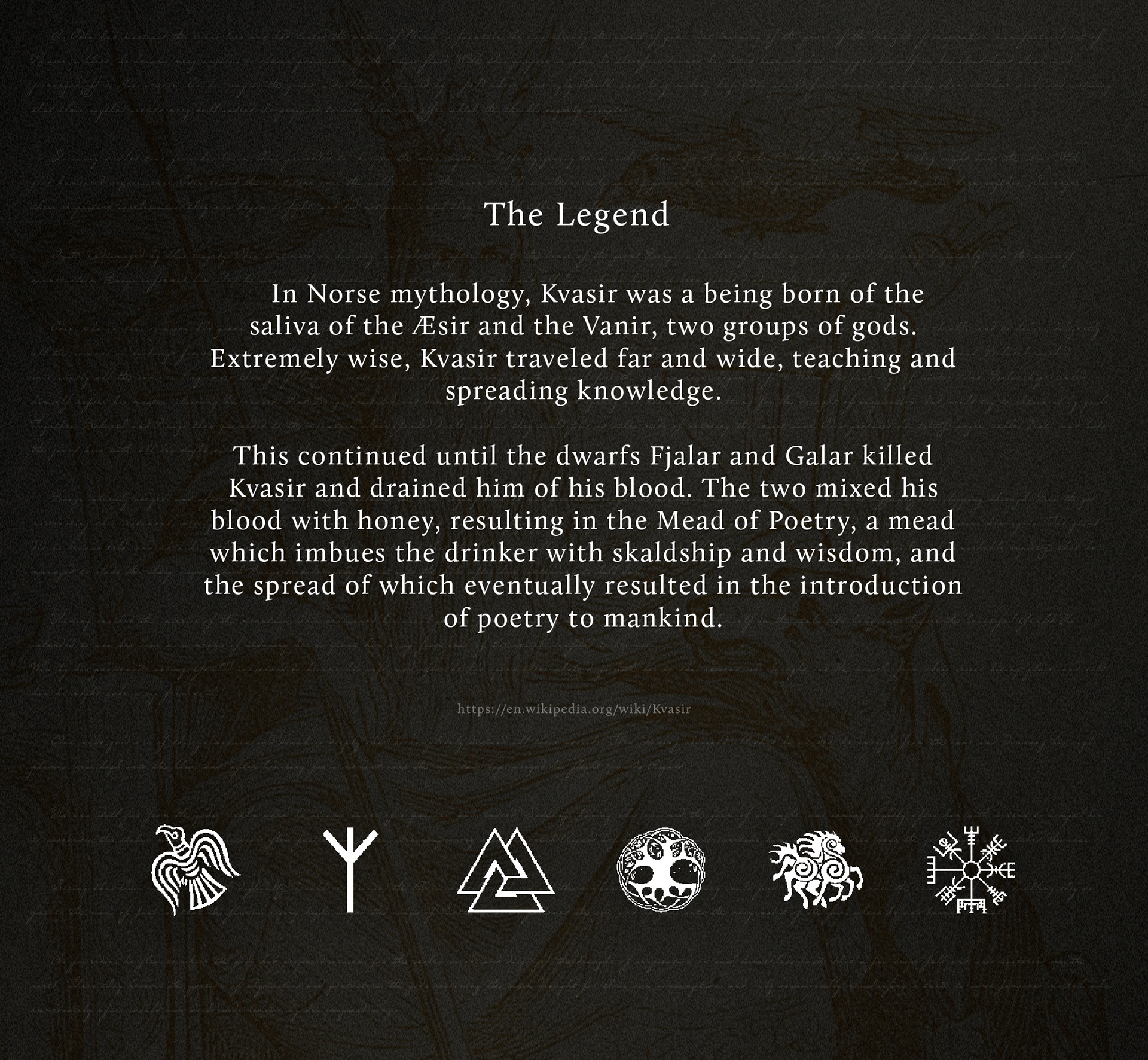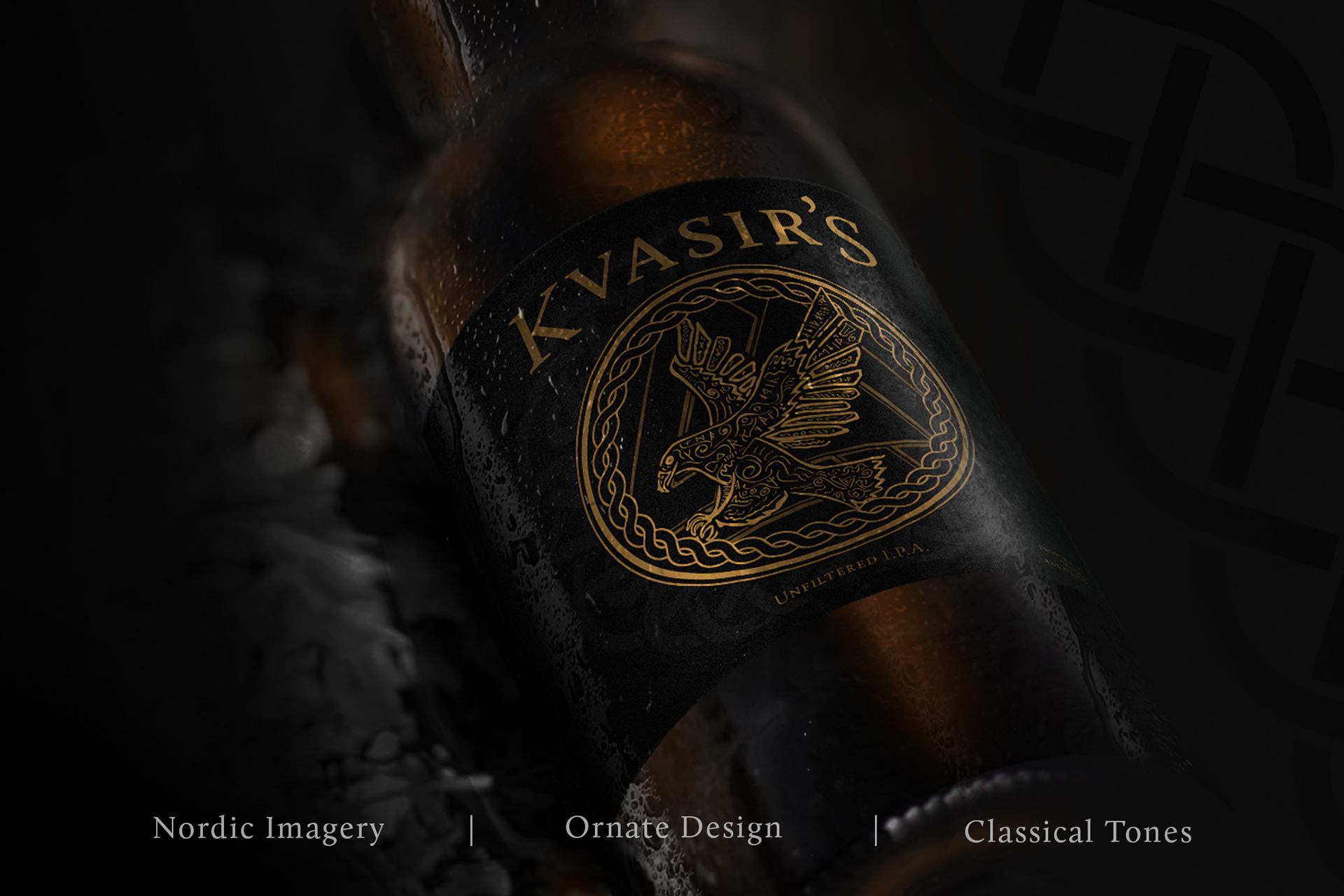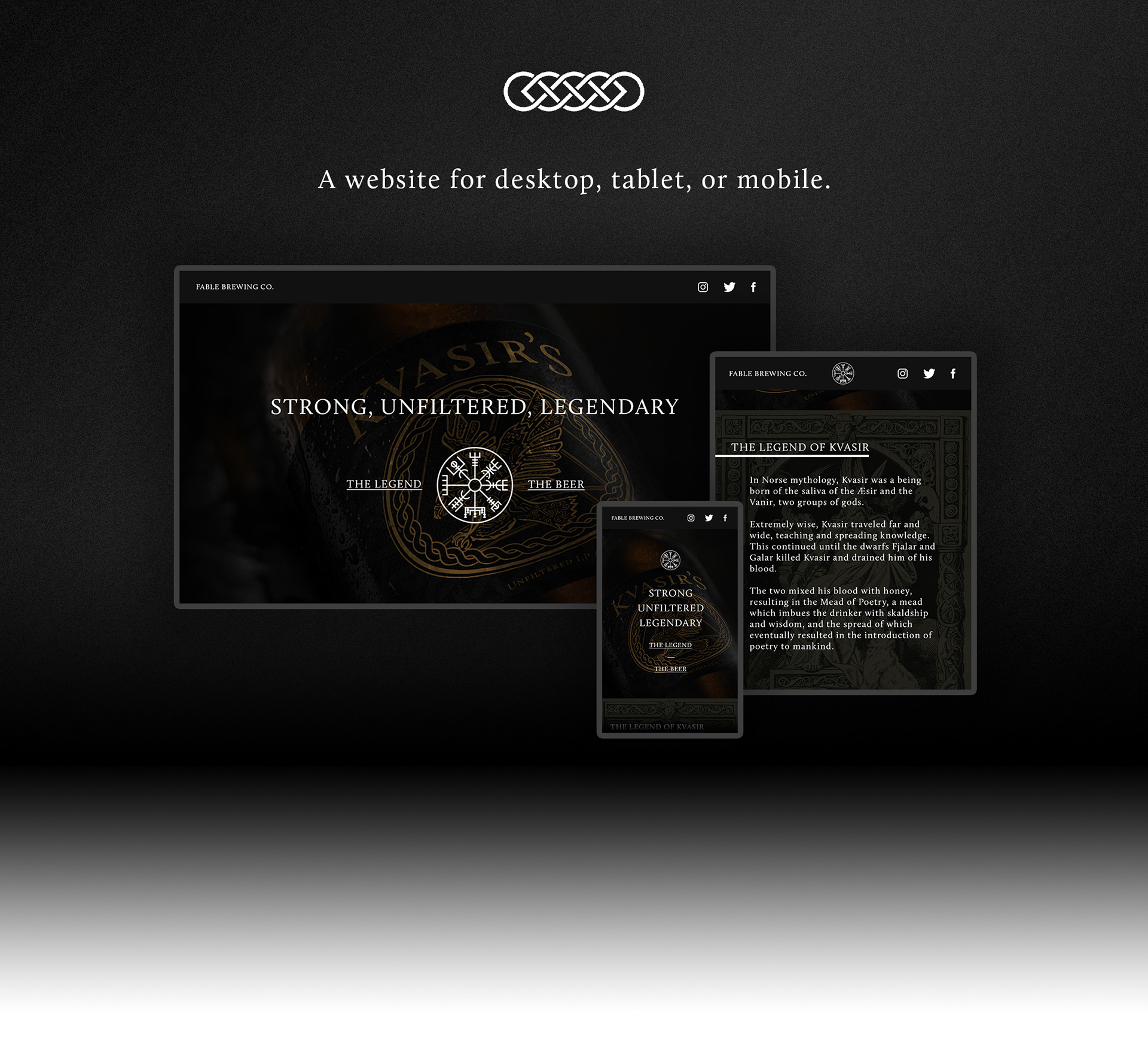 If you're wondering, it's pronounced kvass-ir.
I gave my self 1 work day (~8 hours) to create a beer label and brand - this is the result. The majority of assets were created using a combination of Photoshop and Illustrator. 
I began this process by outlining my requirements, looking to create a classical Nordic design. Being a fan of Norse mythology, I took the story of Bragi, the god of poetry, and drew a comparison between the draught of inspiration from the myth and fit it into the context of craft beer.
Before touching any Adobe program some research was required. Scotch bottles had more obvious Celtic influences so that's where I started. 
I drew a rough draft of what I wanted on paper and once I was satisfied with a basic outline I began moving over to digital development. 
What you've seen here is the end result of ~8 hours of work. If you've liked what you've seen I would encourage you to check out some of my other work or to follow me on Instagram for my most recent work.
*
Text from: https://en.wikipedia.org/wiki/Kvasir

Nordic symbols collected from: https://sonsofvikings.com/blogs/history/viking-symbols-and-meanings